A joy to make and a year in the making. The new clip for Memories. The clip will take you back to my old school in a small village near Leiden.
About 5 years ago I attended a school reunion. A special one because an old class mate took the effort to get together the whole year of my class. About 48 people from my year. Most of whom I did not actually remember and there were still a few missing I did know, but a remarkable feat. It also guaranteed a get together of a great group of people sharing memories about a fun time in my life. I also learned that most of what I remembered of that time was wildly incorrect and incomplete.
The reunion was so special that we repeated it after two years and probably will repeat it again next year. To capture that first reunion I wrote a song and some lyrics. Only after Sam came into the studio and rewrote the lyrics, it turned into its current shape: Memories feat. Sam.
After this I immediately had the plan to record a clip in my old school and arranged everything with the head of school. However, due to some personal problems Sam could not take part in this project. She agreed to try to record the clip with a stand in and so finally after one year the clip is ready. Always with the cooperation of Sam and you will be happy to know that she also recovered.
Ingrid is the star in this new clip and she really brings to life the reunion in my old school. Special thanks to Ingrid for helping me out and of course assistant Walter for taking care of all our needs and Eline des Bouvrie for letting Ingrid show her radiant beauty. And did you know we almost got locked up by the cleaning ladies when recording? Even more thanks for hanging in there guys.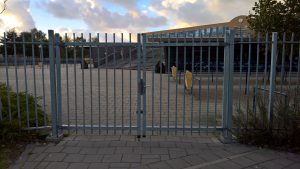 If you want to know more about the making of this clip, you can find it here.