The last year closed with the release of Sunday Morning… Naked… To my own surprise this stirred some attention in the press. The first mention even in one of my favorite Dutch music sites 3voor12. This site is always my go to place to get up to date with new music and recorded live shows from my favorite festivals.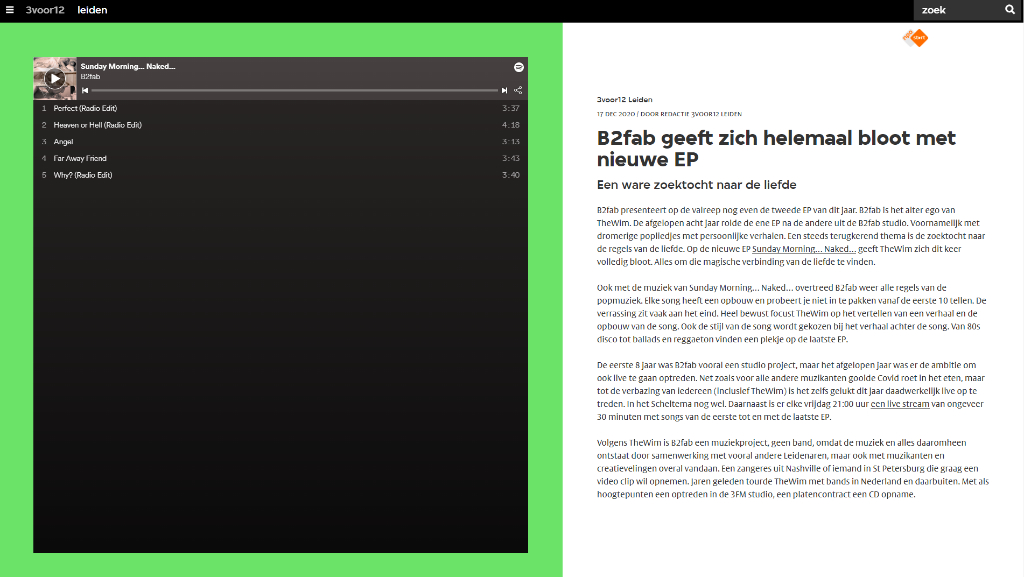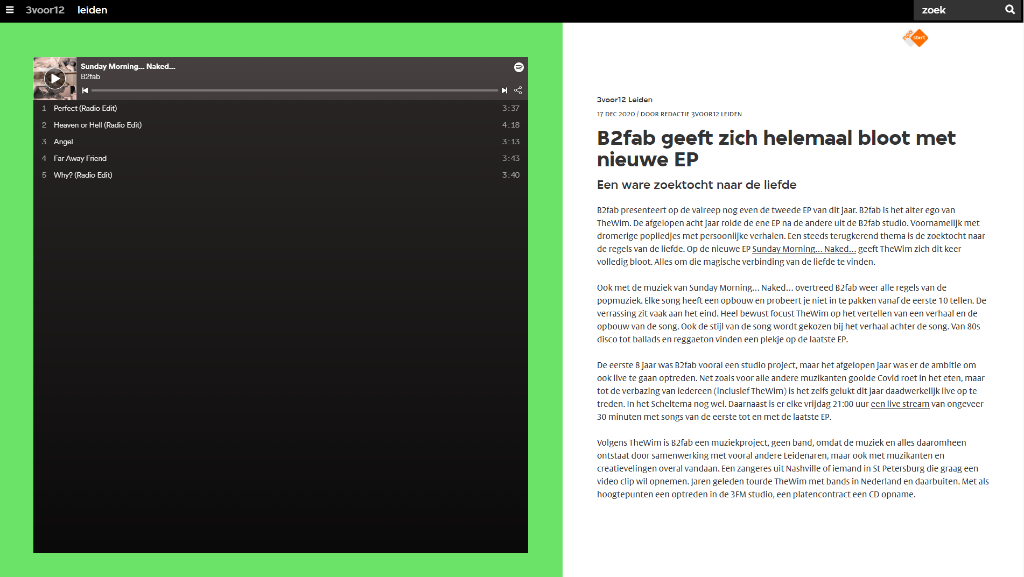 Then also a very nice mention on the local new site Unity.nu. Unity brings Leiden and surroundings local news, but also has a special weak spot for local musicians. The EP Sunday Morning… Naked… features 2 songs with the sweet voice of Brigitte, also from Leiden.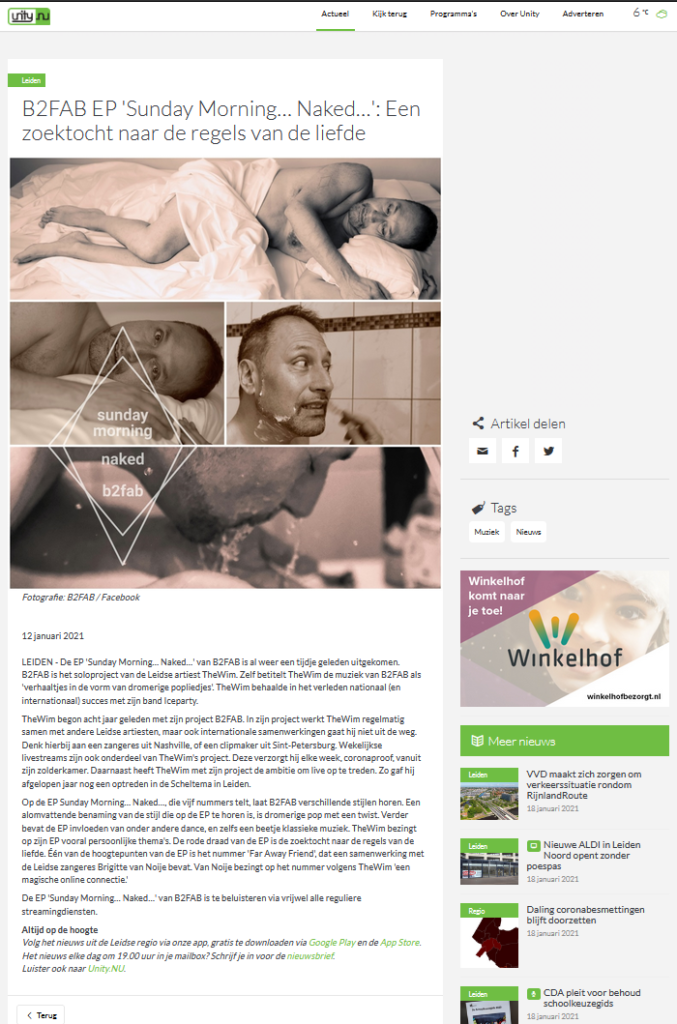 Unity.nu was also kind enough to invite me for the local morning radio program for an interview and of course music from the EP. This gives me a tremendous boost to continue. On SoundCloud you can already see a new EP taking shape. Being locked down in the studio somehow has that effect.