If you have followed me longer you will know that there is one special song Sometimes that I wrote for my little cousin Tessa. She lost the fight against a brain tumor at eight years old. It is dedicated to all that have gone too young. Too young by far.
When the building of the Pediatric Oncology Center Princess Máxima started in 2013, there was a request for donations. Of course as a supporter of the Kika foundation, I donated my 'stone'. You can find it as part of the wall of supporters for this new hospital that specializes in the fight against child cancer.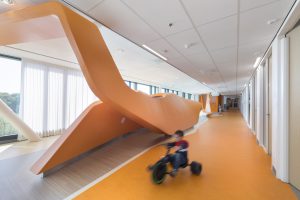 Please support Team Kika or donate here to support the new child hospital.